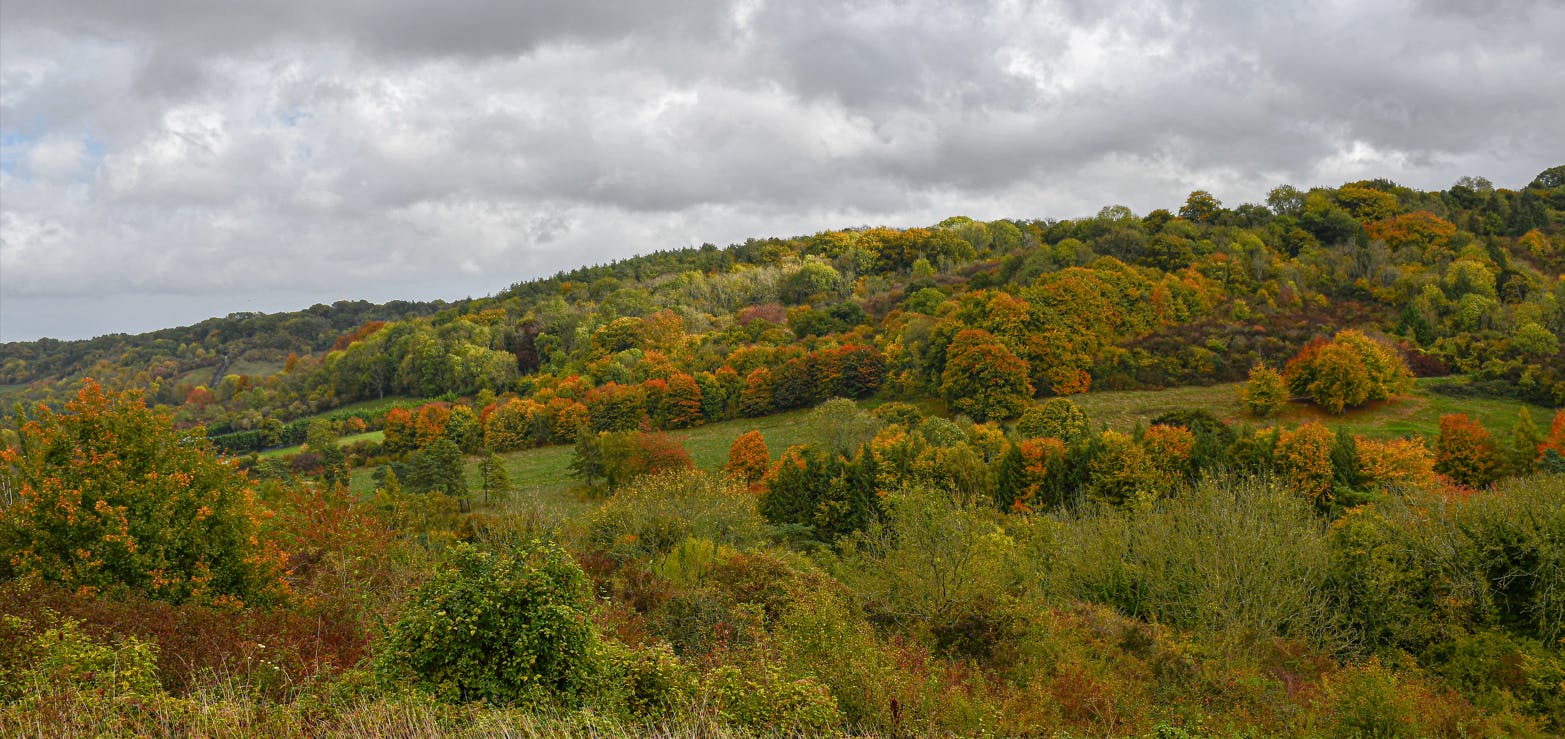 Abandoned golf course is transformed into wildlife haven to help businesses safeguard nature

Sarah Brownlie · Wilder Carbon Project Manager
Kent-based GrowUp Farms becomes the first approved buyer of carbon units generated by the Heather Corrie Vale wilding project.
The reserve, a former abandoned golf course in the Darenth Valley, is a project certified under the Wilder Carbon Standard for Nature and Climate, a not-for-profit natural climate solution. For which Kent Wildlife Trust is a Trusted Deliverer.
GrowUp Farms has been confirmed as an Approved Buyer under the Wilder Carbon Standard for Nature and Climate following an assessment of GrowUp Farms' long-term plan to reduce greenhouse gas emissions.
Purchasing Wilder Carbon units will help GrowUp Farms to fight climate change and boost biodiversity.
A nature reserve in the Darenth Valley which is helping businesses safeguard nature has reached a milestone as Kent-based vertical farm and salad producer, GrowUp Farms, become the first approved buyer of carbon units generated from the site. 
The once abandoned golf course, Heather Corrie Vale, is at the heart of a landmark initiative developed by Kent Wildlife Trust. The project aims to rapidly scale up native habitat restoration in the UK offering carbon units to approved buyers.
Heather Corrie Vale is a 50-hectare site situated in the Darenth Valley, in an extremely valuable part of the Nature Recovery Network for Kent. It currently consists of grassland, heathland and scrub habitats that have low floral biodiversity, however, through the process of wilding and the use of grazing animals the site will be transformed – locking up carbon and providing space for nature to thrive. The restoration of the site is funded by carbon finance meaning Approved Buyers directly contribute to a project with demonstrable positive outcomes for nature and climate.
Only businesses and organisations that meet Wilder Carbon's Standard for Nature and Climate can fund and develop projects, and as Wilder Carbon is a not-for-profit initiative the ultimate winners will always be the climate, wildlife and our precious ecosystems.
Heather Corrie Vale is one of the first live Wilder Carbon projects and GrowUp Farms will now directly contribute towards the transformation of the site to become a haven for nature. As an investor, GrowUp Farms has shown that it meets the Wilder Carbon Standard. The Standard ensures that only those businesses that are taking steps to demonstrably reduce carbon emissions and fight climate change can be involved.
Sarah Brownlie, Wilder Carbon explained: "We are delighted to see GrowUp Farms partnering with Kent Wildlife Trust to directly contribute towards a certified Wilder Carbon project that will lock up-carbon whilst also improving biodiversity abundance. 
"The climate and nature crises are intertwined, and Wilder Carbon projects deliver solutions to both by restoring nature and its natural processes.
"By working with businesses like GrowUp Farms, Thakeham Group and many others who are showing a real commitment to reducing their own emissions, we can deliver long-term carbon lock-up by restoring our valuable native habits here in the UK."
Kate Hofman, founder and Chief Brand Officer of GrowUp Farms, said: "We are thrilled to be the first Approved Buyer of Wilder Carbon credits from Heather Corrie Vale. Investing in the right kind of high-quality projects such as Heather Corrie Vale that remove carbon and boost biodiversity is one of the best ways for us to fight climate change."