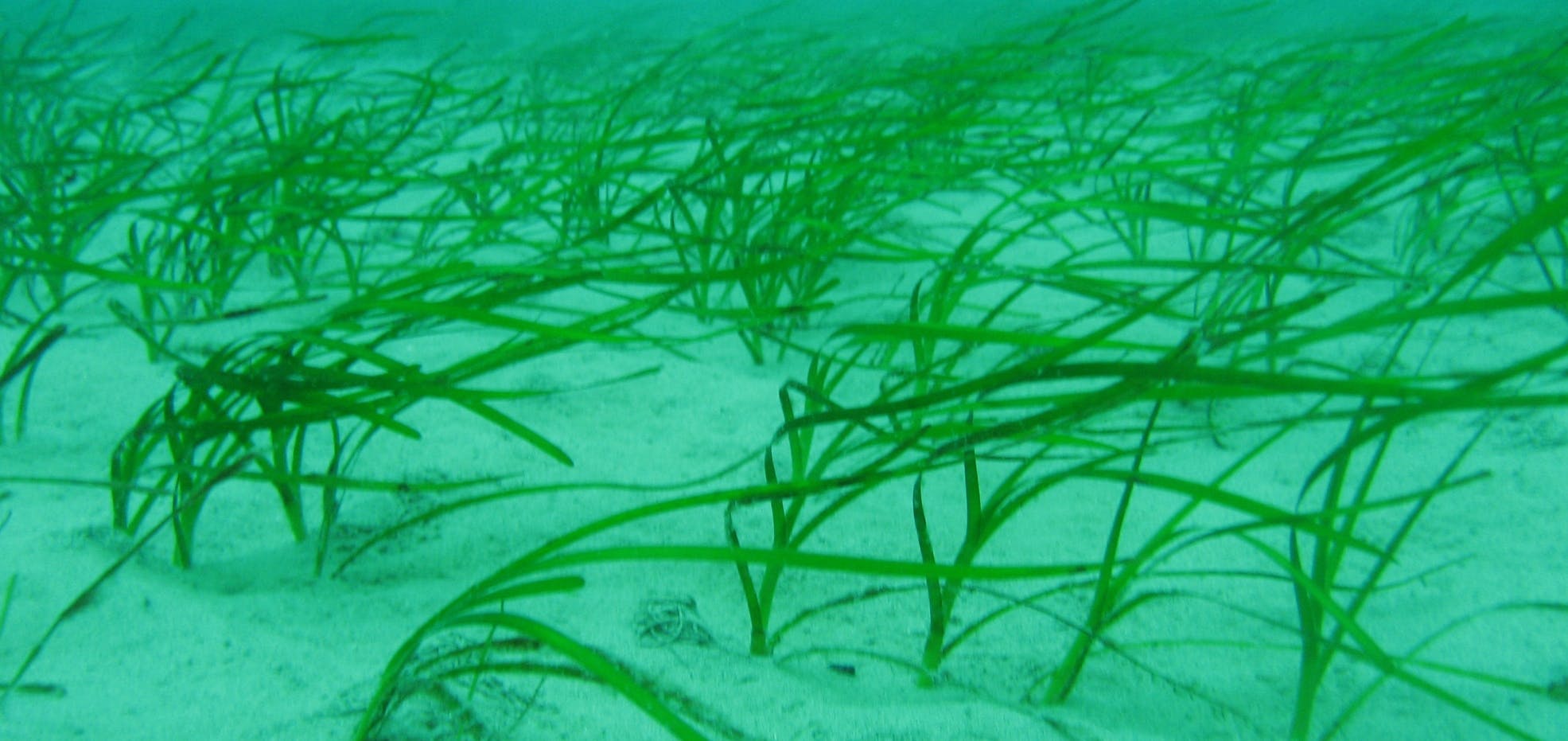 Polly Whyte
Wilder Solent – Hampshire & Isle of Wight Wildlife Trust
Solent Seagrass
Hampshire & Isle of Wight Wildlife Trust is working to restore seagrass meadows throughout the Solent. Our research & development project will establish the potential for restoring this incredible "blue carbon" nature-based climate solution and at the same time help declining marine wildlife thrive once more.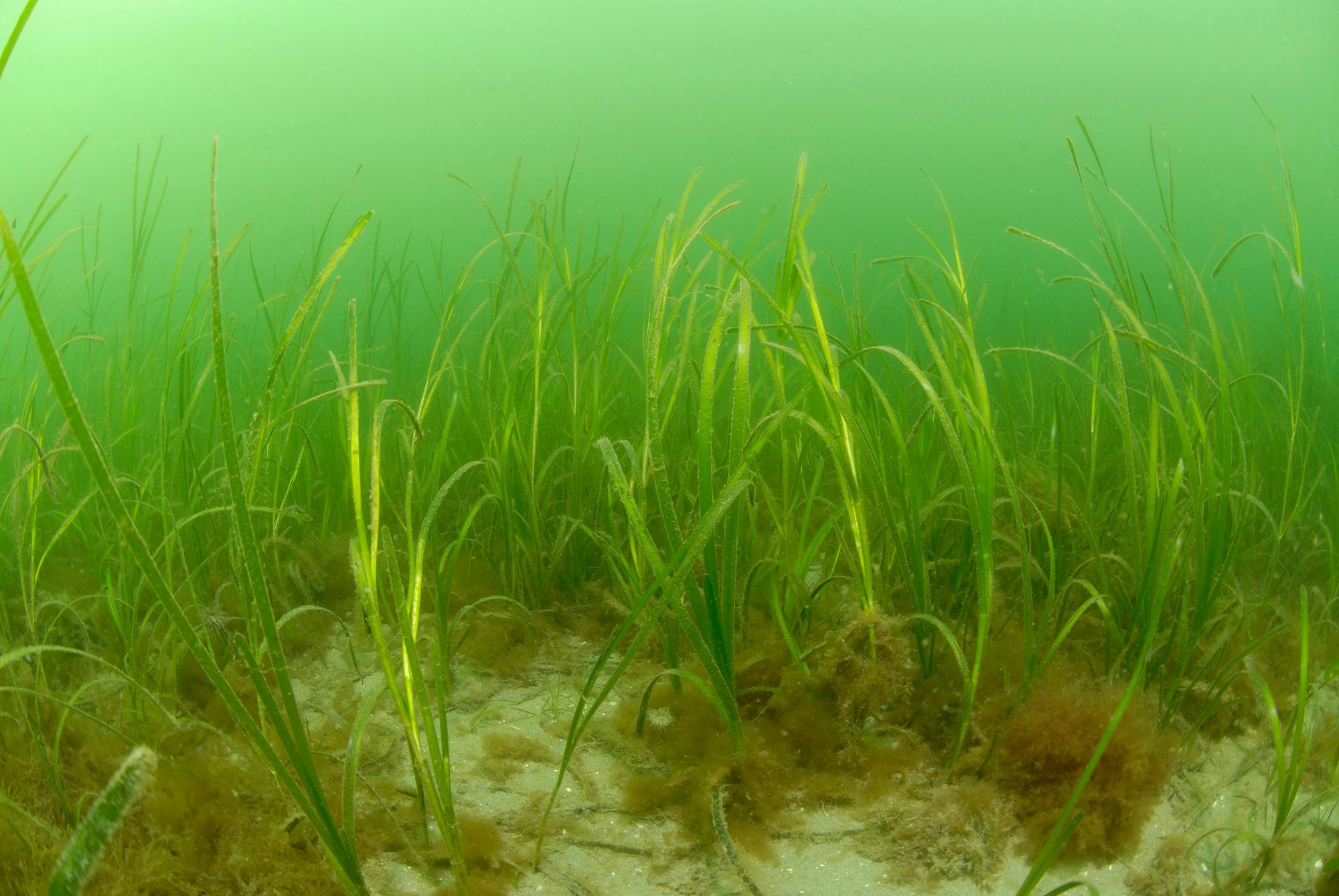 Paul Naylor
Project Vision
Wilder Solent
Seagrass is an amazing native marine plant that provides an impressive list of environmental services – supplying vital habitat for wildlife, supporting fisheries, protecting our shores from erosion, and storing carbon up to 35 times faster than tropical rainforests. Sadly, this natural wonder has suffered significant declines over the past century. Our vision is to see seagrass habitats in the Solent restored to their historical levels and for seagrass to be present in all locations that could support it. By regenerating seagrass habitats, supporting increased biodiversity and sustainable fisheries, promoting greater ecosystem services we will create a Wilder Solent.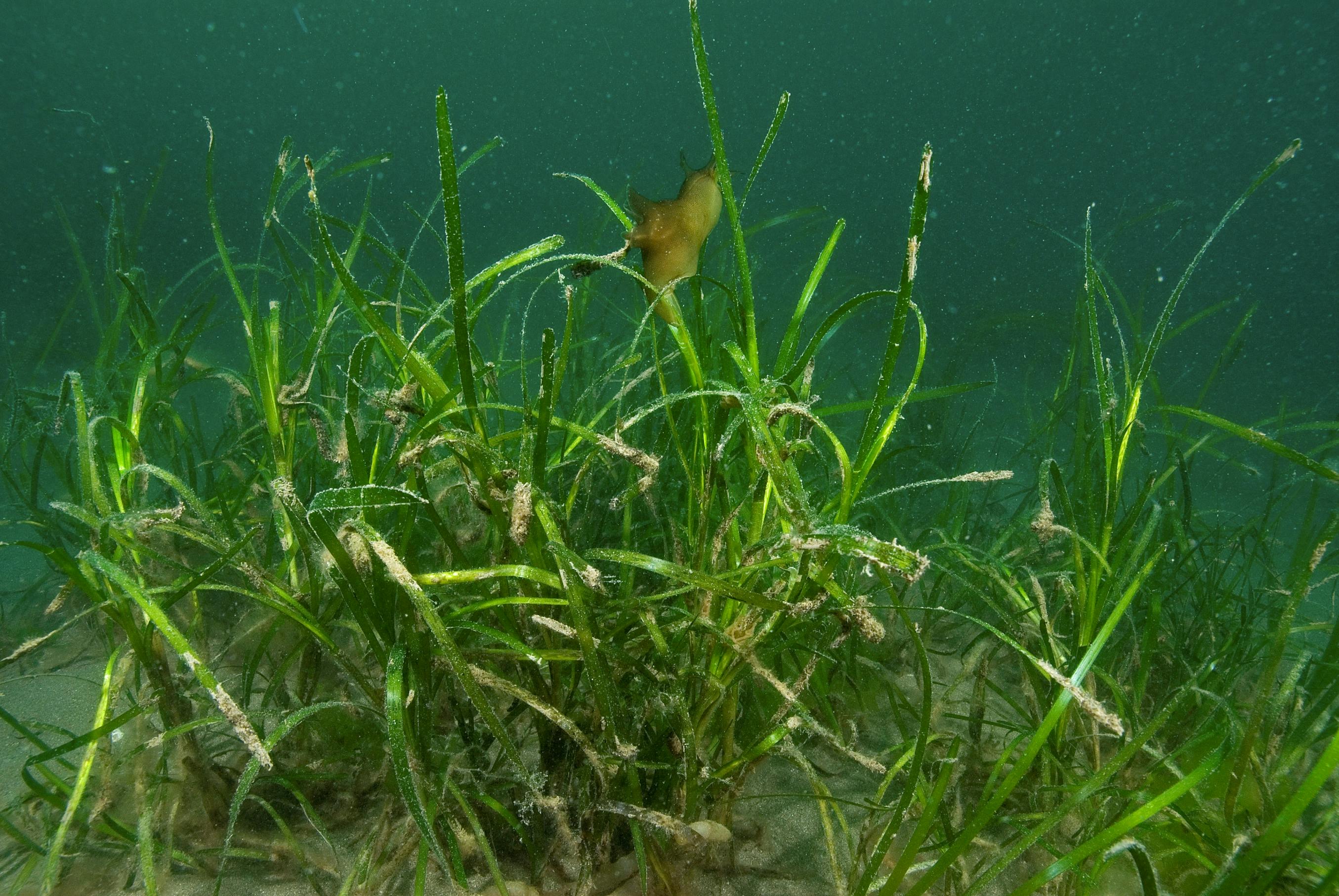 Paul Naylor
The Aim
Research and Development
To deliver this vision for a Wilder Solent we need to undertake seagrass restoration trials to determine the potential for carbon sequestration and restoration at scale along with wider ecosystem benefits.    
We have secured initial funding for the first phase of research & development, which will support our lead Marine Biologist part-time, along with trained volunteers to assist with the trials. With more investment we could expand our marine work to allow us to fully realise the potential of Blue Carbon in Hampshire and the Isle of Wight.   
Investors wishing to support our marine work would be at the forefront of developing the potential for innovative blue carbon nature-based solutions in the busy south east of England and be first in line to reap the benefits – a huge opportunity to show leadership at this time of climate and nature emergency.   
Speak to our Delivery Team
Our delivery team consists of in-house experts who can talk to you about your Wilder Carbon investment.
Evan Bowen Jones

Managing Director

Paul Hadaway

Head of Implementation

Sarah Brownlie

Project Manager

Robbie Still

Digital Development Manager
Ready Now

Witherslack Mosses – Cumbria Wildlife Trust

South Lakeland 

Cumbria Wildlife Trust have for a long time imagined the creation of a vast nature reserve within South Lakeland. Carrying out further land acquisitions and habitat creation would allow us to link existing nature reserves with a mosaic of wetland habitats creating one of the largest and most wildlife rich sites in the North West, truly landscape scale conservation.

Read more

→

In Development

Kent – Kent Wildlife Trust

Wilder Blean Woods Complex

The acquisition and restoration over time of 1500ha of wood pasture, wet woodland and broadleaved woodland through natural regeneration. Linked to the pioneering first use of European bison as woodland graziers in the UK.

Read more

→

Ready Now

Somerset Levels – Somerset Wildlife Trust

Honeygar Farm

The acquisition and restoration of 80ha at a former dairy farm in the heart of the Somerset Levels. This project will include the restoration of grazing marsh, wetlands and relic fen and as a demonstration of delivering nature-based solutions. Part of an interlinked network of internationally important wetlands forming the Avalon Marshes area of Somerset's Levels and Moors.

Read more

→