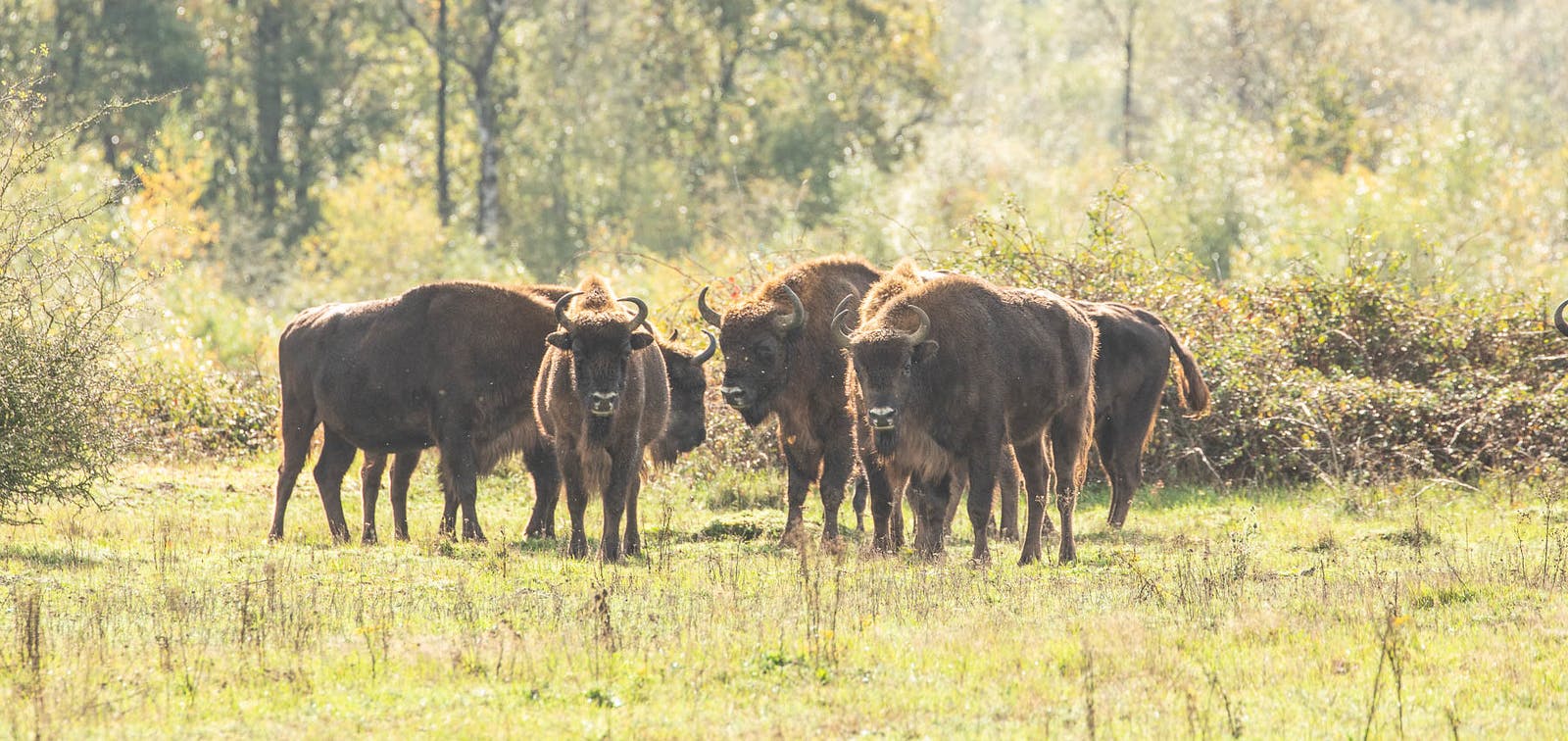 E.Bowen-Jones/KWT
Kent – Kent Wildlife Trust
Wilder Blean Research & Development
Wilder Blean is a flagship project for Kent Wildlife Trust pioneering first use of European bison as woodland graziers in the UK to create a more diverse, wilded woodland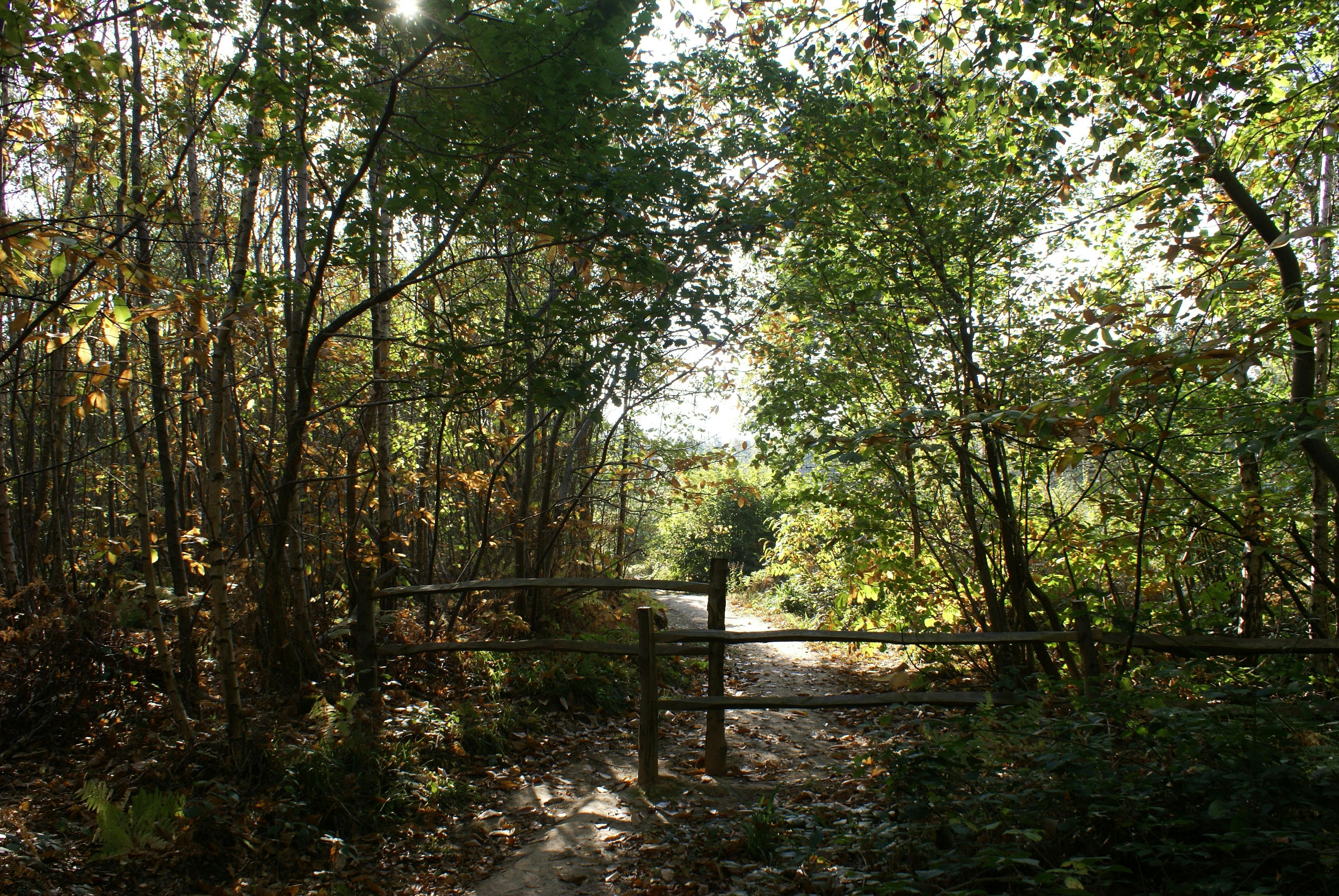 Project Vision
Wilder Blean Landscape Project
The Wilder Blean Project is a flagship project exploring the impacts of large grazing animals within 1000acres of lowland English woodland, the first of its kind to use European bison and Iron-age pigs alongside traditional rare breeds such as long-horn cattle and Exmoor ponies. The creation of a more dynamic woodland ecosystem with disturbed areas and greater diversity of vegetation types will provide significant impacts for both wildlife and carbon sequestration.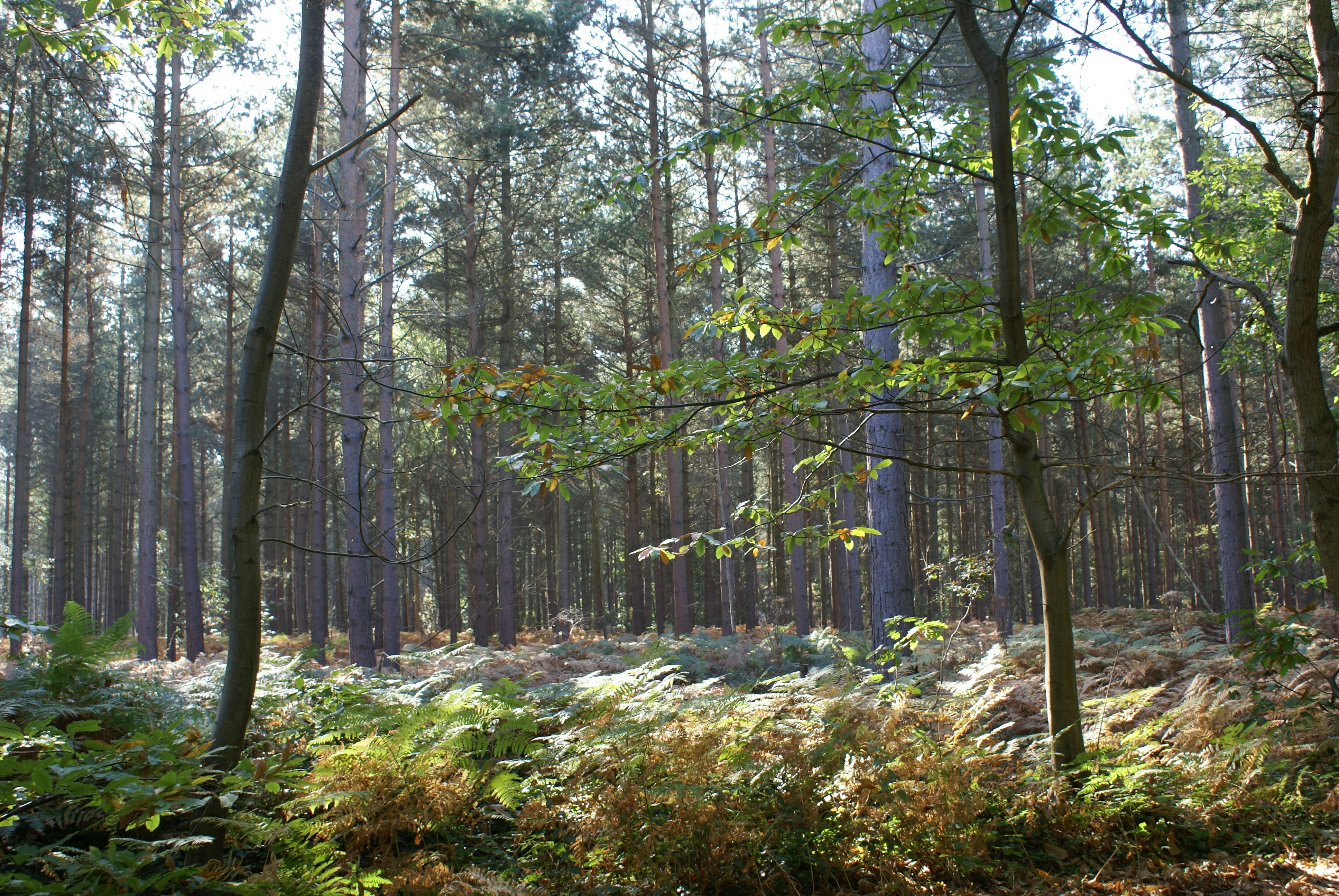 Ray Lewis
The Aim
Research & Development
A key cornerstone of the Wilder Blean project is exhaustive monitoring of the ecological impacts of the project within the woodland area. Kent Wildlife Trust have also identified the opportunity to extend this approach to include monitoring of the carbon sequestration impacts of wilding this woodland. There is now an opportunity to invest in the research supporting this innovative project.  
An essential elements of the monitoring programme is soil organic carbon monitoring and analysis (collecting robust spatial data to quantify and map soil organic carbon content in relation to grazing treatment and habitat) to potentially generate evidence to support wilding as a delivery mechanism for Wilder Carbon. This will make use of both cutting edge remote sensing technology and more detailed measurement of carbon change over time. 
Speak to our Delivery Team
Our delivery team consists of in-house experts who can talk to you about your Wilder Carbon investment.
Evan Bowen Jones

Managing Director

Paul Hadaway

Head of Implementation

Sarah Brownlie

Project Manager

Robbie Still

Digital Development Manager
Other projects
New Opportunity

To Be Confirmed

Blue Carbon

Marine habitats are amongst the greatest carbon-sequestering habitats, equivalent to tropical rainforests. But they are challenging habitats to monitor and measure.

Read more

→

In Development

East Kent - Kent Wildlife Trust

Wantsum Wetlands

The acquisition and restoration of 130ha of grazing marsh, wetlands and relic fen in East Kent. Part of an interlinked network of internationally important wetlands and close to Kent Wildlife Trust's Ham Fen Nature Reserve - the first site in the UK where beaver were reintroduced.

Read more

→

In Development

Kent – Kent Wildlife Trust

Wilder Blean Woods Complex

The acquisition and restoration over time of 1500ha of wood pasture, wet woodland and broadleaved woodland through natural regeneration. Linked to the pioneering first use of European bison as woodland graziers in the UK.

Read more

→